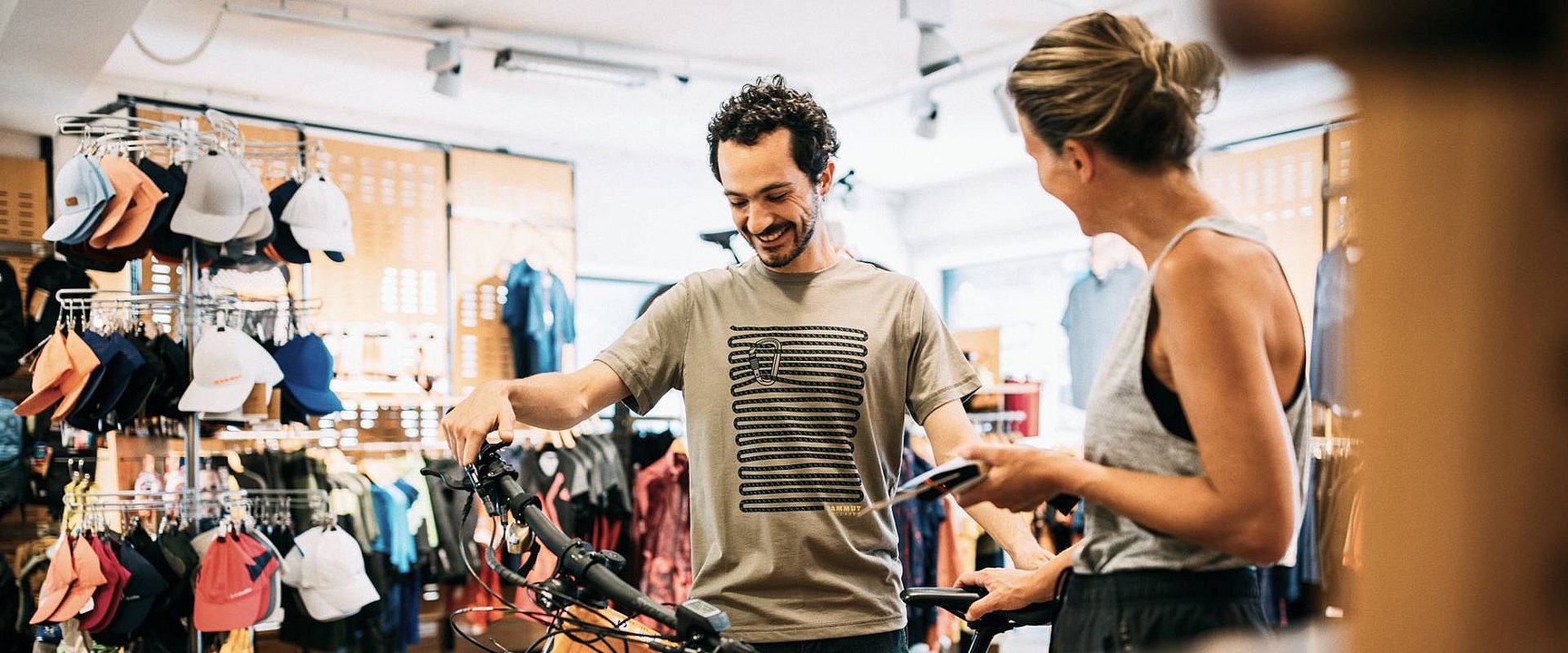 Those who work at the sports shop Zermatt know what they are talking about. Each of our staff has lots of experience. Experience in the mountains and knowledge about the needs of our customers. Every day, at least one of us steps out and uses the products we sell. Our aim is to make sure you get the quality you deserve. That is why we carefully choose our products.
Competent and personal. We use the opportunity to connect with you, to get to know you better and provide a personalized experience to find customized gear for you. Because what is a high-end product worth if it doesn't fit? We carefully choose quality gear from prime brands and offer expert advice. We're only happy if you are. Make your adventure unique!
We are constantly trying to improve our services. Developing our skills on the mountains and in the shop. We test new gear to find the best quality for you. We keep an eye on all new arrivals without forgetting about what's most important: you. We want to max your mountain time and offer you gear that gets you ready.