Decades of experience and an unrivalled selection of gear. We blend our knowledge of and our passion for sports with a selection of first-class equipment to make sure that your outdoor adventures are memorable. We are the starting point of your adventures at all times of the year. We've got the quality you need. Find everything from high-end bikes to beginner skis in our sports shop in Zermatt.
Mountains at their best: winter in Zermatt
Slalom Sports is more than skiing
The slopes in the ski area Zermatt also belong to all boarders out there. And your air time is waiting in the snowpark on slides and rails. Everything you need to jump and shred the mountains this year can be found in our sport shop Zermatt.
The perfect ski day. It's your dream and our aim to make it happen. We have you covered with all the equipment you need to enjoy skiing. In our sports shop in Zermatt you will find all the latest styles and we will level up your experiences with the latest ski models.
more than 60 types of the latest skis and boards
shopping on more than 1.100 square metres
personal service by our expert staff
ski, snowboard, boots, helmets, jackets, accessories and more
Level up your boot game in our sports shop in Zermatt, where you can choose from various brands and types of ski boots. You can also test them before buying, because only this way we can be sure that you've got the right boot for your needs.
Whatever gear you've got. Whether you are riding the skis or a board. Freestyle or carving. We get you riding. In the event that something happens with your equipment, we are there for you every day of the winter season to make any necessary adjustments or replacements.
Service & repairs
Only a well-maintained bike truly is a happy bike. In our sports and bike shop in Zermatt we keep you running smoothly on seven days of the week. We get you back on the road or track fix your tires, and tune your suspension. We offer service for e-bikes, MTB, racing and kids' bikes.
We are passionate outdoor fans at the sports shop in Zermatt. We simply love powder snow, hitting the tracks and conquering the mountains.
We want to share our passion with you. Have you covered with best service, excellent equipment and a wide range of products from the best brands. We give you expert tips in summer and winter, provide everything you need for your sports and anticipate your mountain experiences with you.
The latest bikes, the fastest skis. From head to toe. From goggles to ski boots. In the sports shop Zermatt we know, what you need for the ultimate experience at the Matterhorn. Come by for next-level advice, top gear and all the information you need.
The secret of Slalom Sport
35
years of experience and a broad range of top brands and little things that make a big difference
15
team members, fulfilling your wishes and providing personal service
365
days of the year, to provide a personalized experience and best equipment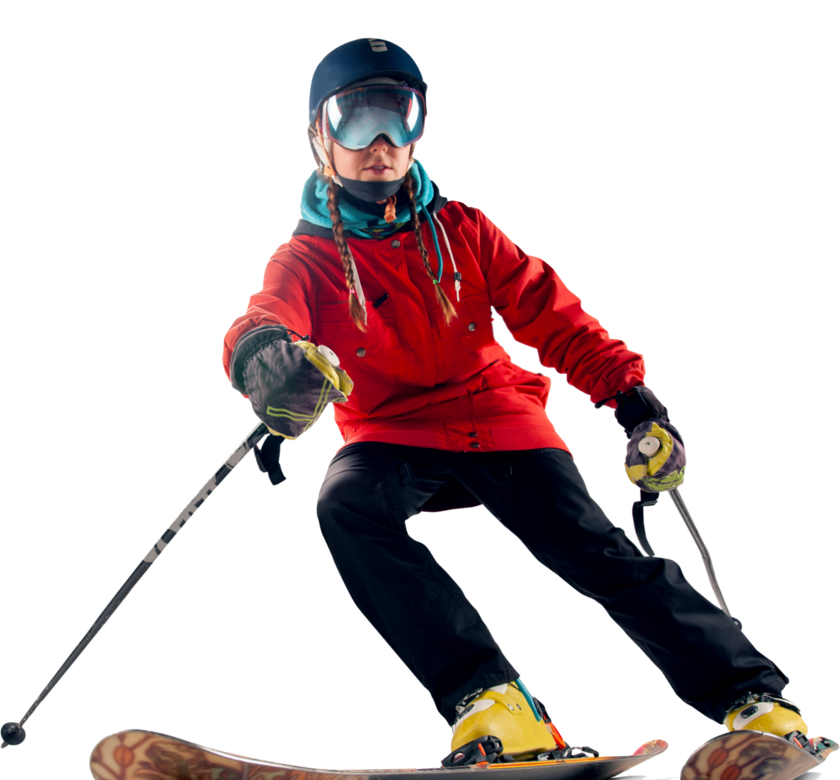 Our experts know that adventures are tailor-made. So, we take a closer look at your needs to pair the right gear with your fitness goals. We offer personalized service that you probably won't find anywhere else.
Whether you want to rent a bike or shop new skis. We offer best quality and give you expert advice on sale and rental, so that you can make a good choice. If your equipment needs repair or service, our skilled staff will do everything to keep you riding. We are there for you on 365 days of the year at the sports shop in Zermatt.
Culinary highlights created from the best locally-sourced ingredients. Indulge against the backdrop of the Matterhorn in typical regional specialities and international classics.
How to find our sports shop in Zermatt
Located in the heart of Zermatt with view of the Matterhorn. Here you will feel closer to your experiences. Come to our sports shop. We will take care that you have got everything you need for your outdoor adventures.